Sarvok's Rihannsu Web Page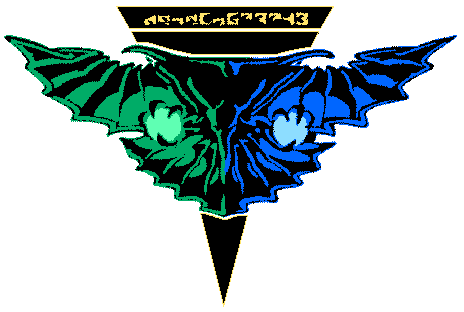 ---

Click here for more information on the Rihannsu Empire and people.

Rihannsu Dictionary
---
LINKS TO OTHER RIHANNSU PAGES
The Romulan Spy Network Home Page!
(R)omulan (I)nternational (E)mpire
---
Now for some links that have really nothing to do with the Rihannsu, but I put them in because they are related to Star Trek and the stuff I do.
---
USF Simulation Links
USF Ships - A list of all the USF ship's webpages!
U.S.S. Federation Home Page (Under construction)
---
Other Links
U.S.S. Tempest Home Page (Under construction)
---
This page is always under construction. Hopefully one day I will learn what I am doing ;-)
This is my first attempt at HTML writing, so, if you have any suggestions for my page, please contact Erei'Riov Sarvok Cha'Tavek via this e-mail link. :o)
If you can think of anything I should add, please tell me it so I can better improve this page.


---
This page has been visited

times in the past month
---
STAR TREK is a Registered Trademark of Paramount Pictures.
This page is a work of fiction. Names, characters, places, and incidents are either products of the authors' imaginations or are used fictitously. Any resemblance to actual events or locals or persons, living or dead, is entirely coincidental.